For those of you wondering what's going on with the Hugo Awards.
J. C. Conway
Looking for a good SFF book, short or long? Here are the descriptions of the new Hugo Award finalists in the Best Novel and Best Novella categories. For more, click on the book cover images for a link to each work's Goodreads page, which includes buy links for print, e-book, or audio copies, if available.
Best Novel
Ancillary Mercy by Ann Leckie (Orbit)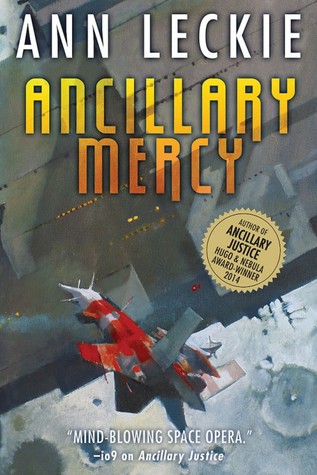 For a moment, things seem to be under control for the soldier known as Breq. Then a search of Atheok Station's slums turns up someone who shouldn't exist – someone who might be an ancillary from a ship that's been hiding beyond the empire's reach for three thousand years. Meanwhile, a messenger from the alien and mysterious Presger empire arrives, as does Breq's enemy, the divided and quite possibly insane Anaander Mianaai – ruler of an empire at war with itself.
Anaander is heavily armed and extremely…
View original post 1,434 more words